This is a Permaculture Teacher Training course for those who already have a PDC and have the desire to take their knowledge to a level where they feel comfortable teaching Permaculture to others.
In this course you'll learn:
How to design a PDC curriculum that is fun and interactive
How to engage your audience and teach for retention
The dynamics of daily course flow
Fun games and energizers
To become comfortable speaking and teaching in front of a group
Facilitation strategies for all learning types
Course financing and much more!
Ever felt challenged by attempting to sum up permaculture into a 30 second 'elevator speech'? What about a thirty minute talk? One hour? It seems like the longer you have to talk about permaculture the easier it gets. Perhaps that is because permaculture covers such a wide variety of disciplines and subjects that the elevator speech just can't do it justice? Yet, try keeping that up for a full 72-hour PDC and, it doesn't matter how many subjects you are able to cover, how knowledgeable you are, or how much depth you are able to go into on any particular topic, if all you do is talk… you'll have lost the audience, and with it the opportunity to inspire, before you've even begun to get to those really valuable edges.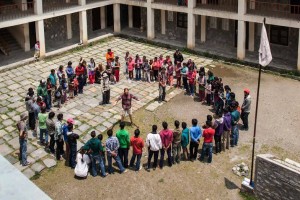 Teaching permaculture should never be a chore for either the student or the teacher. This 5-day Teacher Training Course has been specifically designed to equip you with the tools to make teaching Permaculture Design fun and inspirational for both you and your students.
One of only a handful of people in the world to be verified by the Permaculture Research Institute of Australia as a qualified Permaculture Design Certificate (PDC) Teacher, Theron Beaudreau brings a wealth of experience in permaculture design education. His engaging teaching style has empowered students to find their inner teacher and become fervent world changers.
So step beyond the tired lectures and Power Points. Find a teaching style that works for you. Learn engaging facilitation techniques that are both fun and easy!
Financial and other details:

Price is $ 400 including vegetarian and organic lunches and snacks.An $80 non refundable deposit will hold your spot.
2 scholarships available as well as previous student discount and early bird up until August 1 st.
Out of town students can stay on site or close by for additional fee. Inquire for more info about these options.
A release form will have to be signed before class begins as well.
Looking forward to meeting all of you!
About the Facilitator: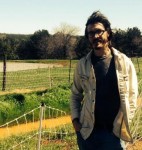 Theron Beaudreau is a Permaculture Diploma Mentor with Gaia University and Registered as a Permaculture Design Certificate Teacher through the Permaculture Research Institute of Australia. Theron has over 10 years of experience in permaculture design and has taught and consulted with experts in a verity of climates throughout the world. Currently he is the managing director of Pineywoods Permaculture, a burgeoning Holistic Design Education Center in Douglass, Texas. Commited to living his Ethics and sharing his Passions, to quote a student: "Theron is an engaging teacher and inspiring mentor. He empowers his students to teach each other through thoughtful facilitation and creative activities." Learn more about Theron's approach to teaching here: http://permaculturenews.org/2012/09/05/teaching-permaculture-interactively/
About the hosts:
Melanie and her husband Hal have both taken their PDC in Austin,TX and have purchased a double shotgun house in New Orleans that they are converting to a Permaculture learning center as well as an eco tourism center.

Hal has practiced landscaping for many years on the East coast and has studied Natural resource management.

Melanie has studied Art in Paris,France and later International Relations and diplomacy. She believes that education is the key to our empowerment and that Permaculture is one of the subjects that can truly make a difference in the way we feed ourselves and much more!
They also faciltiate a Permaculture meetup in New Orleans that can be seen here:
http://www.meetup.com/permaculturenola/

Our house: A double shotgun will be your sacred space of learning for the duration of the class as well as some other sites throughout the city of New Orleans.