**REGISTRATION CLOSED — COURSE CANCELED**
Join us for 2 days of fun, practical, hands-on Permaculture education. This Permaculture Introduction course will give you down-to-earth knowledge of how to apply permaculture principles in any setting.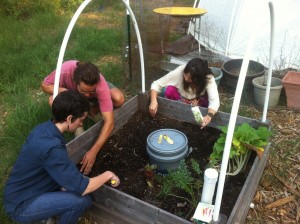 Permaculture uses whole system thinking to design productive environments that replicate the resiliency, diversity, and stability of natural systems. Through the framework of Permaculture we can design for abundance and empower ourselves towards more sustainable choices.
The Introduction to Permaculture weekend workshop provides a comprehensive overview of how to apply pro-active, sustainable design techniques to your immediate environment – whether you live in a small apartment, a quarter-acre block, or a rural property.
An overwhelmingly valuable experience learning about:
Permaculture History, Philosophy, and Ethics
Natural Design Principles
Systems Thinking and Design Methods
Practical Gardening Strategies
Pattern Understanding & Application
Natural Building
And Much More!
This is a great opportunity to learn how Permaculture can benefit you and your community. Improve your quality of life and shift your perspective to all the amazing solutions we have available to us right here and now!
About The Course:
This is a full-on 2 day Introduction to Permaculture Design. The course runs between 8:00 am and 5:30 pm Saturday and Sunday. A health lunch will be provided during our one hour lunch break for both days.
Pre-registration is required and costs $150. This price includes the cost of lunch for both days. We're offering a $200 discount on a full PDC if you attend this course! That means you'll get the fully certified Permaculture Design Course for $50 less… with more education!
Register for the Introduction to Permaculture here:
**REGISTRATION CLOSED — COURSE CANCELED**
And don't forget to check out our full Permaculture Design Course this fall!
Facilitated by Theron Beaudreau and Daryl Stewart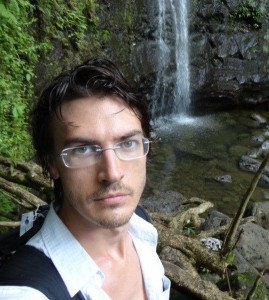 Theron studied and practiced Permaculture in Central Texas for over 5 years before traveling to Australia to learn from world experts. Theron is certified by the Permaculture Research Institute of Australia in Permaculture Teacher Training, International Aid Work, Urban Design, Earthworks and Soil Biology and has a wealth of experience in many climates and environments around the world.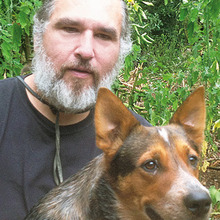 A native Texan, a veteran and Freelance graphic Artist who had the good luck of stumbling across Permaculture back in 2007. Daryl took his first PDC (Permaculture design course) with Geoff Lawton and Darren Doherty at Quail Springs in CA. To say it was a life changing experience just doesn't do it justice; as it's a design science that allows you to create living regenerative human habitat that, once mature, can provide for all of ones needs.