My name is Theron Beaudreau. In the fall of 2011, I embarked on a journey to discover the knowledge to re-green our planet. This journey has taken me through the Hawaiian Islands, a three month adventure in Australia that included 12 weeks at Zaytuna Farm (home of the Permaculture Research Institute of Australia) where I interned as a permaculture designer and consultant, and a 7 month managerial role at Rak Tamachat Permaculture, a startup education center in rural central Thailand.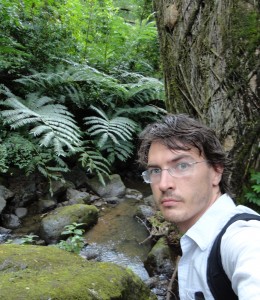 Through this adventure I've learned many powerful lessons and had more than one life changing experiences. I've learned the importance of strong ethics and a clear vision. But, most of all, learned that I have a lot to learn about shifting our world culture toward a regenerative path of growth and abundance.
Today I embark on a new journey. One where all my past life lessons will be brought together and form the foundation for the road ahead. Today I embark on my new life as a permaculture consultant, mentor and educator.
I have made a commitment to honor myself and my ethics through the work I do on this planet. As part of this commitment, I will continue to learn and grow as an individual while recognizing my connection to the whole. Please see my personal vision statement for more information on how my work contributes to our global interdependence.
This site is a tribute to this work and a medium from which to share the adventures and lessons I encounter along the way. This site is also a tribute to all the beautiful, inspirational and loving people that propel this vision in their own lives. May your journey be blessed!
Connect with me on facebook, Linkedin, the Worldwide Permaculture Network, on skype @ cultivatingtheron or email me through theron@(the web address for this site).