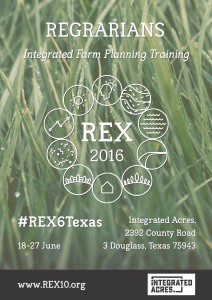 In the world of workshops & courses there is nothing quite like the 
#Regrarians
 10 day Integrated Farm Planning course or 
#REX
. A carefully crafted distillation of the world's greatest and most effective methodologies, the 
#REX
 is designed for nothing less than effective outcomes. People are participants, not 'attendees' or 'students' at a 
#REX 
such is the integrity of the course model for its inclusive approach. Following the Regrarians already renowned & highly respected 
#RegrariansPlatform
, the 
#REX
 follows a subject a day, building layer by practical layer for the real client and real enterprise that is the basis for this unique 10 day experience. 
The #REX6Texas is guided over its journey by #Regrarians Ltd. #DarrenJDoherty, a consultant's consultant & designer's designer of world class & reputation. Unfortunately right now, few people on the planet have the real project experience and track record that Darren brings to the #REX, but that's what the #REX is all about changing…
Register here: http://www.regrarians.org/product/rex6texas/
The 
#REX
 does not promise all things to all people, it is founded on reality and accordingly we want you to consider the following questions:
WHERE?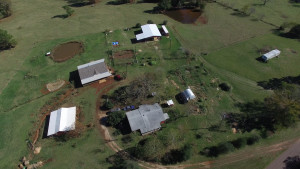 Name: 'Integrated Acres'
Land Area: 150 acres (60ha)
Annual Rainfall: 49″ (1244mm)
Location: Douglass, Texas, USA
Longitude/Latitude: 94°54'22", W  31°41'49″N
WHEN?
WHY?
Resilient agricultural practices such as Holistic Management, Keyline®, Carbon Farming, Silvopasture, Agroecology and Agroforestry are quickly gaining attention as tools for the future of farming. The Regrarians Platform, developed by Darren and Lisa, combines years of experience working with all these disciplines and many others to create a step by step process toward the cutting edge of agriculture.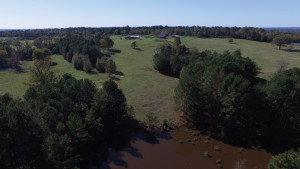 Integrated Acres exists to train more young people in the business and lifestyle of restorative agriculture. We seek to fill the gap between young farmers entering farming and ranching for the first time and an aging generation of farmers looking to retire. We believe that the REX 10-day training can help anyone develop a successful farm or ranch enterprise.
In our effort to highlight the advantages of healthy food systems, this event will be fully catered with the finest locally-sourced fare and prepared by a distinguished chef. Integrated Acres invites you to join us for this once in a lifetime event.
DO YOU WANT? 
*To do a course that is 'cutting to the chase' and respects your valuable time, investment & involvement?

*To do a course that is led by someone has over 20 years of real project experience in well over 40 countries?

*To walk away from a course with less questions than when you started because now you know how to get to work?

*To do a course where you are working on a real project with real clients and real outcomes?

*A level of professional support following the course?

*To do daily exercises that build your confidence and understanding from Day 1?

*To get constructive and participatory feedback on your work?

*An intense experience that is big on you understanding processes you'll be able to take to any regenerative agricultural project?
Day 10 – ENERGY

REX OUTLINE?
Regrarians 10 day Open Consultancy (REX)
The REX is our marquee training event with the intention of accelerating the development of regenerative land management.  The REX is run over 10 intensive days (no day off!) and is based on a real farm with real clients taking real risks and looking for a real future. Regrarians' Darren J. Doherty will lead both the attendees and the clients through an intensive program which is a participatory balance of practical theory and hands-on decision making and practice just as happens on real projects & these are real projects!!
PLEASE NOTE! The following REX Outline is a representation only — each REX venue will have variations with regards some of the practicums as the availability of different equipment will vary…
DAY 1 – Climate (90 minute sessions)

A – Client 'Climate' Briefing, Develop Holistic Goal/Concept, Terms of Reference
B – Atmospheric Climate retrieval & analysis, macro & micro climate factors
C – Legal 'Climate' retrieval & analysis, Municipal & State planning, other regulations
D – Climate Layer Exercise – Over 60 mins in small work-teams frame responses to the above and report to course findings in 10 mins each group (includes feedback)
E – Thermophyllic Composting Demonstration (scalable)
DAY 2 – Geography
A – Revision; Sandpit: Keyline Geography, Geometry & Applications
B – Assemble & Study Cadastral, Geology, Soil, Topographic, Planning & Mining Maps
C – GIS/GPS/Survey Applications & Technologies, Online GIS resources, Developing Effective Plans
D – Farm Walk 'n' Talk, Landscape Reading & Analysis, 'Farmscape' Analysis, Define Primary Land Unit & Land Component Boundaries, 'Bullseye' Demonstration
DAY 3 – Water

A – Revision; Examine & Overview of Existing Farm Water Systems, Farm Catchment
B – Earth Dam Construction & Water Harvesting Infrastructure – Design, Processes & Applications
C – Farm Irrigation Systems – Design, Applications & Installation
D – Water Layer – Over 90 mins (plus break time) develop farm water storage, harvesting
E – Water Layer Presentation & Feedback session + 10 mins each group for presentation & feedback
DAY 4 – Access

A – Revision; Examine & Overview of Existing Internal & External Farm Access
B – Access Earthworks Design, Engineering, Construction & Applications
C – Dam, Water Harvesting & Access Set Out Practicum: using Surveyor & DIY Instruments (RTK-GPS, Total Station, Transit & Laser Levels)
D – Access Layer – Over 60 mins develop farm access concept plan + 10 mins per group for presentation & feedback
DAY 5 – Forestry
A – Revision; Forestry Systems Applications: Shelterbelts, Alleys, Orchards, Avenues, Woodlands, Blocks, Riparian
B – Forestry Systems Design & Establishment Strategies
C – Forestry Systems Management & Utilisation
D – Forestry Layer – Over 60 mins develop farm forestry concept plan + 10 mins per group for presentation & feedback
DAY 6 – Buildings

A – Revision; Building Types & Technologies: Dwellings, Sheds, Yards & Portable Livestock
B – Building placement strategies, Existing Building Analysis & Retrofitting Options
C – Lucas Portable Sawmill Practicum + Broiler Shelter Construction
D – Building Layer – Over 60 mins develop farm building concept plan + 10 mins per group for presentation & feedback
DAY 7 – Fencing
A – Revision; Fencing Technologies, Applications & Costings
B – Fencing Placement – Land Components/Structures/Livestock systems
C – Fencing Installation Practicum – with local 'Pro' Fencer: Build end assemblies, 'wires & pliers', electric net fencing, tumblewheel
D – Fencing Layer – Over 60 mins develop farm fencing concept plan + 10 mins per group for presentation & feedback
DAY 8 – Soils
A – Revision, '5 Ingredients for Soil Formation' – House Envelope & SilvoPastoral Applications
B – Farm Soil Classifications & Sample Analysis: Earth Building, Earthworks & Agricultural
C – Yeomans Keyline Plow 'Pattern Cultivation', Survey & Set Out
D – 'Time Poor' Farm Garden Practicum: No Dig/Wicking Beds; Keyline Plow Forestry &
Orchard Ground Preparation
E – Holistic Management Planned Grazing – Grazing Plan Practicum
DAY 9 – Economy
A – Revision; Farm Enterprise Planning: Comparing Enterprises, Market & Resource Analysis, Complementary Enterprise Options & Liaisons, Managing & Limits to Growth & Expectations
B – Farm Enterprise Management: 'The Team', Interns/WWOOFERS, Apprentices, Employees/SubContractors, Terms of Reference, Job Descriptions & Contracts
C – Economy Layer – Over 90 mins prepare a Farm Enterprise & Marketing Concept Plan
D – Economy Layer – Continued from Session C – 60 mins of Farm Enterprise & Marketing Concept Plan preparation then 10 mins per group presentation & feedback
DAY 10 – Energy
A – Revision; Farm Energy Conversion & Storage Systems: Solar PV, Solar Thermal, Biomass, BioDigestor, Wind, Hydro; Analysis of suitability & applications
B – Energy Layer – Over 60 minutes prepare an Farm Energy Concept Plan + 10 mins per group presentation & feedback
C – Farm Enterprise Development & Reporting; Client & Contractor Liaisons; Prioritising Works
D – Completed REX 'Regrarians Platform' Concept Plan Layer Analysis & Review – Client & Participant Feedback; 'What's Next?'; Presentations
Social Media Links
Facebook Event Page: http://bit.ly/REX6Texas
Facebook, Twitter and Instagram Handles: @Regrarians #REX6Texas #REX2016
Event Registration: http://www.regrarians.org/product/rex6texas/ 
PRICE?
USD$1395 per participant
USD$300 deposit on booking available with balance due before start of event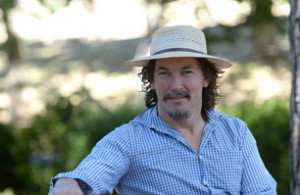 Darren J. Doherty: has delivered well over 200 courses & seminars to more than 15,000 people since 2001. Darren has also completed close to 2000 property development plans since 1993 in nearly 50 countries and is widely recognised as a leader & pioneer in the Regenerative Agriculture movement. 
INCLUDED?
Your participation in this 
#REX
 includes free access to ProBiotic Omnivorous Offerings include breakfast, morning/afternoon tea, lunch & dinner. These amazing locally sourced food & beverages are supplied Free of Charge for everyone attending this event and it is your choice to eat that which is provided.
If you don't want to consume any of the locally sourced, processed and supplied food & beverages we have on offer then you will need to self-cater at your own expense.
If you have strict dietary requirements then either bring some of your favourites or let us know ASAP otherwise your options will be limited. 
#Regrarians
 Breaks are generous to allow you plenty of time to catch up with old and new friends. You'll be contacted by email once you've made your booking and also close to the event giving any final instructions and information.
*10 day 
#Regrarians
 Agriculture & Living Design course (
#REX
) Tuition 
*4 x 90 minute sessions per day, 0900-1930 + evening sessions, 2 x 30 min morning/afternoon breaks + 1 hour lunch
*Regrarians 
#REX
 certificate of completion
HOST?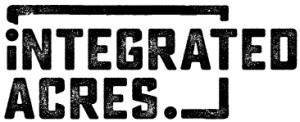 Theron Beaudreau of Integrated Acres,

2392 County Road 3, Douglass, Texas 75943
LODGING OPTIONS?
FREE CAMPING ONSITE!
or
Local lodging out of the nearest town, Nacogdoches, ranges from $45 – $100. 
WHAT TO BRING?
*A great attitude for participatory learning
*Tent, Camping Gear and Clothing comfortable for a 11-12 night stay 
*Camping mug/cup/plate & (refillable) water bottle
*Torch/Head Lamp (campers only)
*Day bag or small backpack
*If you don't want to drink the farm's water supply then please bring your own supply of water
*Long-sleeved shirt & pants/shorts
*Wide-brimmed hat & sunglasses
*Notebook, Laptop/Tablet & Video/still camera
*If you want to have a portable chair for those times when we are stopping for a while around the farm, then bring one (though this is Sherpa-free event !)
*Anything that you need to make your stay as comfortable and pleasant as possible
Whatever non-compostable rubbish you bring you will be taking with you when you leave
RECORDING?
In keeping with Regrarians Ltd. 'Policy of Magnanimity', as a participant you are permitted to record anything and everything at this event. By attending this event you give permission for images/voice of yourself to be used by Regrarians Ltd. unless otherwise arranged.
REFUNDS POLICY?
We understand that sometimes circumstances dictate that you are not able to attend after you've made and paid for your booking. We are happy to give a full refund 14 days out from the date of any 
#Regrarians
 events minus a $25 administration fee. If you need to cancel your booking within 14 days then we are unable to provide a refund though you can use your payment towards a future 
#Regrarians
 event.
RECOMMENDED READING?
*Allan Savory Titles – http://savory-institute.myshopify.com/
*Polyface Farm's Joel Salatin Titles – http://www.polyfacefarms.com/books-dvds/
*David Holmgren Titles – http://www.holmgren.com.au/
*Tagari Farm Tasmania's Bill Mollison Titles – http://www.tagari.com.au/
*Design Principles for Farm Forestry – Rowan Reid Ed. – http://www.mastertreegrower.org.au/main.asp?_=Resources
*Edible Forest Gardens – Dave Jacke with Eric Toensmeier – http://www.edibleforestgardens.com/
*The Geographic Basis of Keyline – J. MacDonald Holmes – http://bit.ly/1f43TOB 
*Water for Every Farm: Yeomans Keyline Plan – Yeomans Keyline Plan – P.A. Yeomans & Ken B. Yeomans – http://keyline.com.au/
*Keyline Notes – Abe Collins & Darren J. Doherty – http://bit.ly/1cy4bWc
*Regrarians Media – Keyline Channel – http://bit.ly/1e797nE