We're getting ready for the first ever Permaculture Design and Empowerment Course in Vista, California this September. Not for the faint of heart, the Permaculture Design and Empowerment Course (PDEC) is designed to blast through your personal barriers and empower you with the paradigm shifting knowledge and the experiential grounding of how to use it!
Permaculture Design is a solutions based design science based in natural ecological principles to create abundant edible landscapes that mimic nature and are self-perpetuating. Designed to increase in fertility and abundance over time, permaculture employs strategies to reduce labor and increase yields without compromising the health of sustainability of our planets vital living systems.
The Permaculture Design Course, established by Bill Mollison in the late 1970's and further codified by the Permaculture Designers Manual in the mid 80's , is an internationally recognized 72 hour course taught in almost every corner of the globe. More than just a certification of completion, the Permaculture Design Certificate (PDC) is a demonstration of an individual's practical design experience and is now being offered (and even practiced) in many universities and local colleges. Equivalent to 2 college semesters, the PDC is itself an empowering journey that is often lauded as a paradigm shifting event in the life of a student.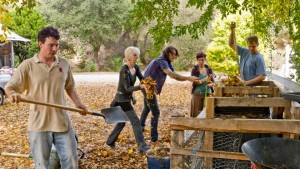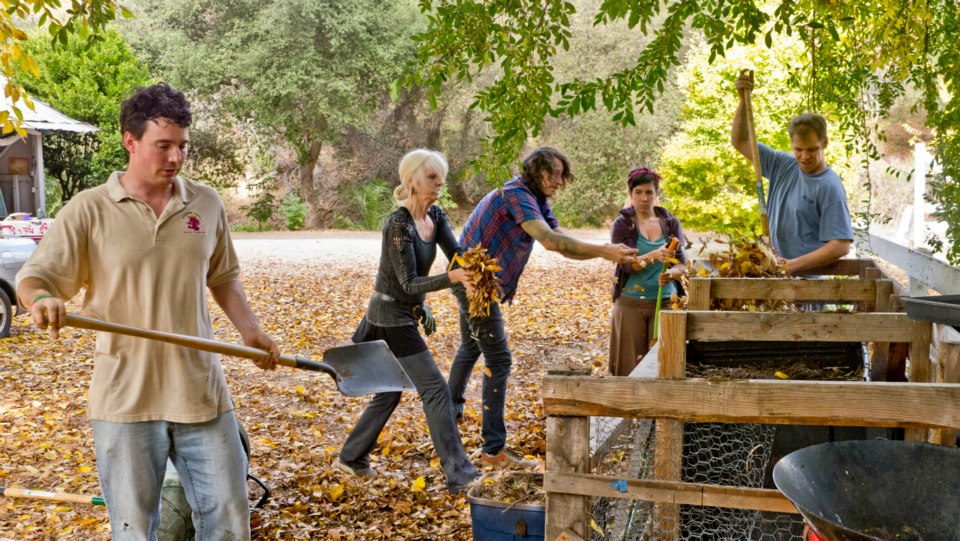 The Permaculture Design and Empowerment Course was created to take the standard Permaculture Design Course up several levels on the life changing dial. Expanded to 16 days, from the average 14, and infused with a verity of potent empowerment techniques, this course builds on the standard curriculum to unleash a hidden well of confidence that will help you to fully embark on the journey of abundant creativity.
The schedule is jam packed packed from start to finish. Each day is designed to lead the student through ever increasing levels of inspiration and engagement culminating in a Final Design Project that is as real as it gets. Students work on REAL projects with the intention that the design work will be implemented as a follow-up to the course.
Hosted just north of San Diego, The Emerald Village is a 9-acre farm, intentional village and ecological education center in a beautiful valley in Vista, CA.
Course graduates are fully certified permaculture designers and perfectly equipped for radical abundance generation.
Practical hands-on experience backed up with leading-edge scientific data, this is perhaps the most relevant and impactful course for our world today. For more information and to reserve your place in the Permaculture Design and Empowerment Course click the "Register Now" button below. Space is limited so don't wait!